REVIEWS
We have over 400 positive reviews of Nordic Candle on Etsy and eBay. Check them out.
Here are just a few -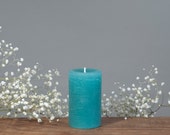 Reviewed by Ashley on Etsy - Aug 5, 2016
Teal Rustic Candles - 2x3"
Thank you guys so much. I love the candles.
Reviewed by ljp on eBay - Aug 4, 2016
Valentine's Day Heart Pillar Candle 3 x 4"
This was a gift that my friend LOVED! Thank you so much! XXX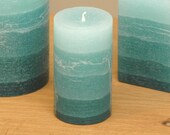 Reviewed by Kris on Etsy - Aug 1, 2016
27 Teal Rustic Candles - 2 x 3" - Rustic Layered Fade Style
Beautiful candles, very original! Seller is awesome, super fast shipping/delivery, even when I ordered many! (loved them so much we're using them at our wedding!) thank you!
Reviewed by apri on eBay - Jul 30, 2016
Shades of Gray - 3 Grey and White Mosaic Fade Pillar Candles
Thank You! Awesome and beautiful products. I will be shopping alot more with you!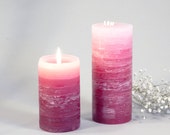 Reviewed by Mark on Etsy - Jul 24, 2016
2, Rustic Pink "Rose Quartz" Pillar Candles 3x5" & 3x8"
The candles are beautifully made. A very professional job. I love them!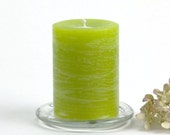 Reviewed by mvm on Etsy - Jun 30, 2016
Lime Green Rustic Candle - Chartreuse
I just received my candle and couldn't be more pleased! It is beautiful! I love the effect of it looking rustic and a little like a birch log. The green color is gorgeous as well. The attentiveness of the seller and extremely fast shipping guarantees that I will be ordering more candles in the future!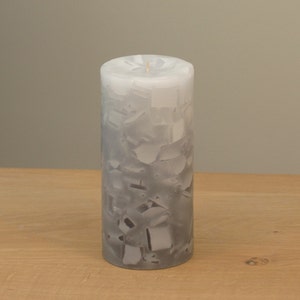 Reviewed by niner on Etsy- January 21, 2016
"Shades of Gray" Pillar Candle - Mosaic Fade Style, 3 x 6"
Absolutely beautiful candles! Will be back for more!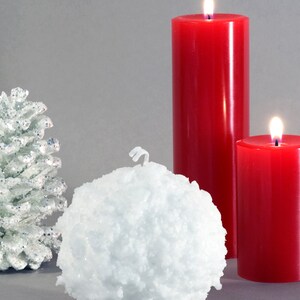 Reviewed by ashley - January 14, 2016
Snowball Candle 3"
I love the look of this candle - it truly looks like a snowball!! The seller was in contact with me every step of the way to ensure great service. Package shipped and arrived really fast. Looking forward to doing business with this seller again in the future.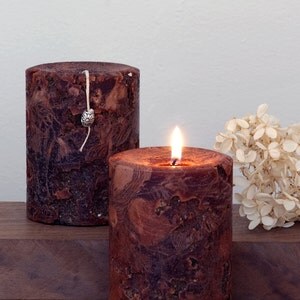 Joelle - December 5, 2015
Ancient Artifact Textured Candle 3 x 4" - Reddish Brown
Beautiful candles, very unique. Thanks so much!